• gemstone jewelry • gold rings • jewelry care • riverside jeweler • riverside jewelry repair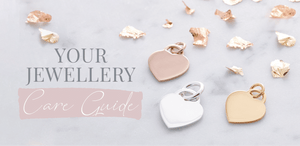 Your Personal jewelry are fine and delicate products that require frequent care and maintenance. It is important for you as a jewelry owner to understand the effect that everyday activities can have on your jewelry.
---
• gemstone jeweler • gemstone jewelry • jewelry care • Riverside California • riverside jeweler • riverside jewelry repair • riverside jewelry store
Serving the Riverside Area for fine jewelry, watches and more!  Riverside Jeweler – LeVive Jewelry Express We at LeVive Jewelry are a Southern California based, family owned business that serves customers in the Riverside, CA area. While we strive for excellence in customer service, we are well known within the local Riverside community for our custom jewelry, gemstones, watches and other services. We appreciate the patronage of our valued Inland Empire customers. Purchases from local Riverside businesses not only result in a positive impact on the community, but help decrease its carbon footprint, benefiting the environment. Serving the local Riverside area...
---
• color coordination • colored gemstones • gemstone colors • gemstone jeweler • gemstone jewelry • jewelry color coordination • jewelry coordination • riverside jeweler
The importance of your Wardrobe Whether you are aware of it or not, the moment you walk out the door of your home, you are making a statement of who you are.  A good wardrobe or coordination of an outfit is absolutely essential for success.  It doesn't matter who you are or what you do (lawyer, business executive, plumber, teacher), looking sharp will improve how others perceive you.  Oftentimes, perception defines how you will be remembered and whether a potential customer, client or employer will be motivated to pursue a relationship. So dress to impress!   Color coordination of Jewelry...
---
• gold rings • platinum engagement rings • platinum rings • riverside jeweler • sell your gold • value of gold jewelry • white gold engagement rings • white gold rings
What's popular with engagement and wedding bands White is still the most preferred color for metals when people are looking for jewelry. Especially when it comes to engagement rings and wedding bands; platinum and white gold are the most obvious metal choices. Gold and platinum are rare and precious metals that are very suitable to making jewelry. They have always been associated with wealth and luxury. Both are given the term "Noble Metal" because of their resistance to rust, corrosion, and to most chemical reaction. History of Gold (Yellow & White) and Platinum From prehistoric times, gold has been mined...