Happy Holidays
FREE SHIPPING
Gold Collection
Chains, Anklets & Bracelets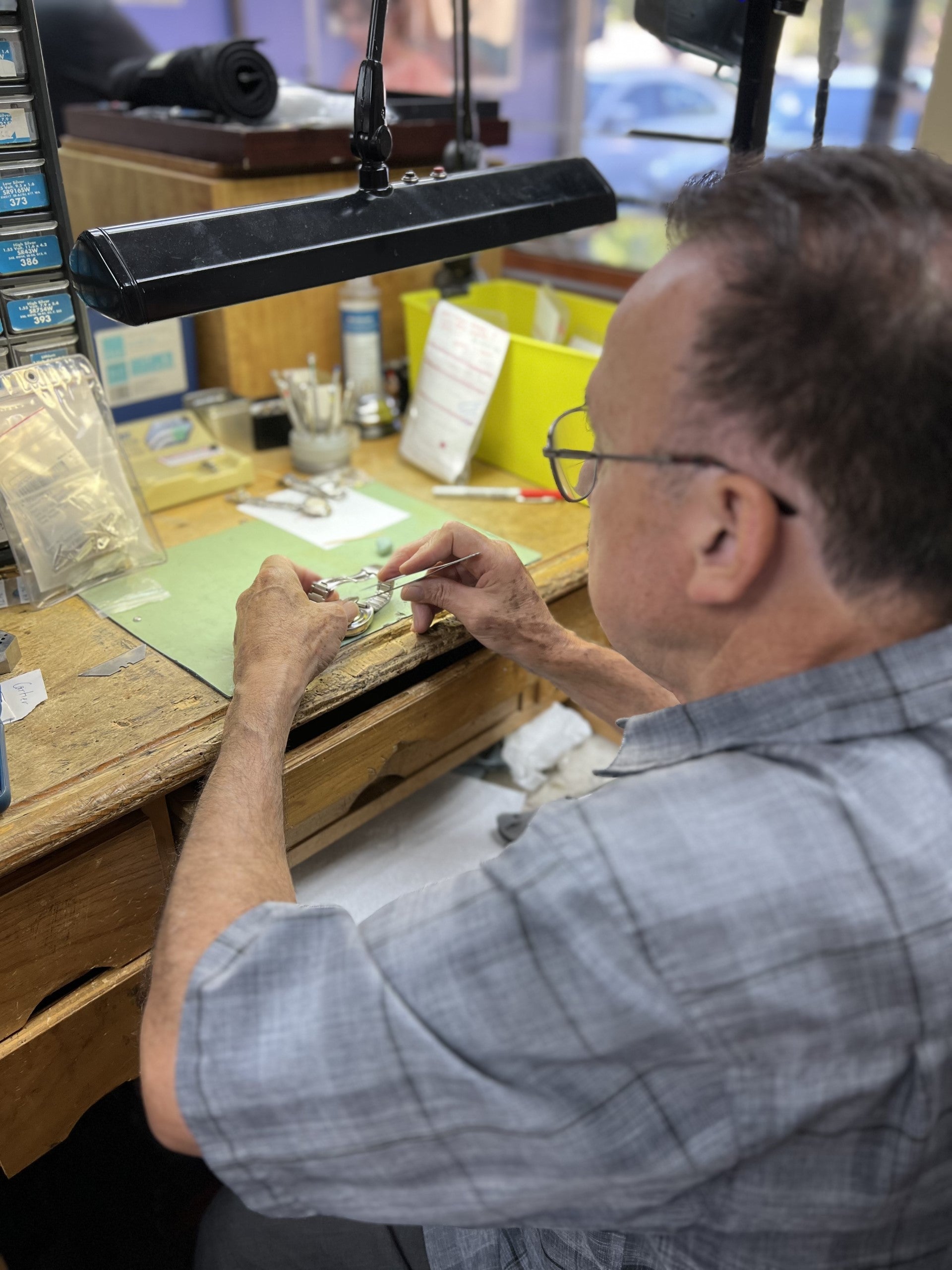 Battery Replacement
Luxury Watch Repair
Learn more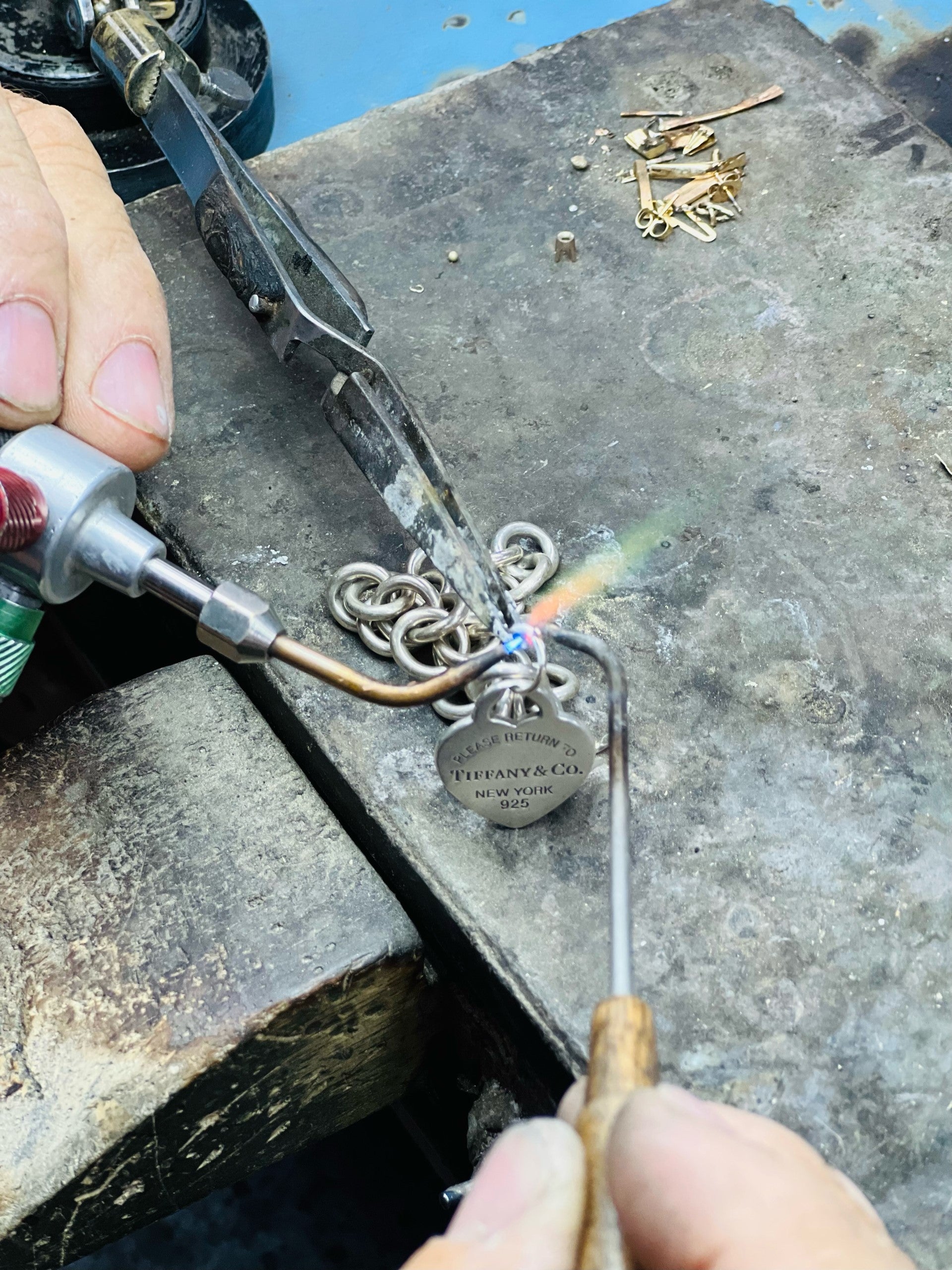 Let Us Give New Life to Your Most Treasured Pieces!
Explore
Jewelry Repair
On Site

3713 Arlington Ave suite b riverside ca 92506
Le Vive Jewelry
Monday Through Friday
From 10:00 am to 5:00 pm



Located on the corner of Arlington and Brockton in the Starbucks Shopping Center
Contact Us

Le Vive Jewelry
The best full service jewelry and watch repair store in the Inland Empire!
Learn more

Frances Ira P.
I was only going to get my watch battery changed and a bracelet resized, but we ended up looking at rings too.
My boyfriend wanted to get a silicon ring and bought it. We also looked at rings. While he was looking, I asked if there were any promise rings. Laura brought out a set. The ring in the picture stood out because of the emerald. Don't get me wrong. I tried the other ones, but those didn't feel right and weren't calling my name. I finally tried the emerald ring, and it was "WOW." The size was 6, and it felt tight. So Jorge sized me up.
The photo was the pick-up of my ring, and my boyfriend also got his ring too. The silicon is when he has to go to work (working on cars, well, now planes).
Thank you, Jorge and Laura.
P.S. I can't wait to do a custom ring or rings in the future.
Bethany K.
Highly recommend! My husband's ring got caught on something at work & was bent out of shape. Once his finger healed, I stopped here to see if the ring could be fixed without damaging an engraving. They were able to help me on the spot & did a beautiful job! Incredibly kind. They've earned my family's future business!
K.P. T.
Great little Quaint place , Did a google search on local watch repair they had good reviews and I can see why. Jorge sparked up a good conversation as i watched him work he did a battery change and removed a couple links out of my band give me a 2 year warranty was in and out in 15/20 minutes fast and smooth.
Karen B.
Let me just start by saying i go way back with Le Vieve.. when they were at Riverside Plaza. over the years I have periodically come in and had them solder my rings together, bought jewelry and cleaning.
Sadly, I neglected my ring for several years til a small diamond fell out. Luckily, I brought it in in time before the prongs on my big diamond wore down too much.
There's nothing they can't fix. I feel like I have a brand new ring, and all of the prongs are secure, especially in the center diamond! thank you Jorge for your friendly service and all of you for still being the best jewelry and repair in the Riverside area.
Review heading
Add your customer review here to showcase them.