• gemstone jewelry • gold rings • jewelry care • riverside jeweler • riverside jewelry repair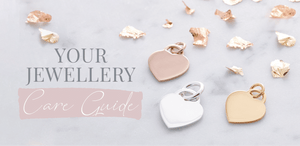 Your Personal jewelry are fine and delicate products that require frequent care and maintenance. It is important for you as a jewelry owner to understand the effect that everyday activities can have on your jewelry.
---
• gold rings • platinum engagement rings • platinum rings • riverside jeweler • sell your gold • value of gold jewelry • white gold engagement rings • white gold rings
What's popular with engagement and wedding bands White is still the most preferred color for metals when people are looking for jewelry. Especially when it comes to engagement rings and wedding bands; platinum and white gold are the most obvious metal choices. Gold and platinum are rare and precious metals that are very suitable to making jewelry. They have always been associated with wealth and luxury. Both are given the term "Noble Metal" because of their resistance to rust, corrosion, and to most chemical reaction. History of Gold (Yellow & White) and Platinum From prehistoric times, gold has been mined...
---
• diamond • engagement rings • gemstone jeweler • gold rings • jewelry • white gold rings
The idea of getting engaged and married to a loved one can be an exciting and scary feeling at the same time.  The unknown result of asking your loved one can make the heart beat hard. Such a huge decision, one of the most important decision one can make in a life time. Shopping for an engagement ring can be a fascinating experience and one that will last forever.  It could also be the first time a person enters a jewelry store and the first time they learn about the different types of gold, platinum and jewels. First time to...